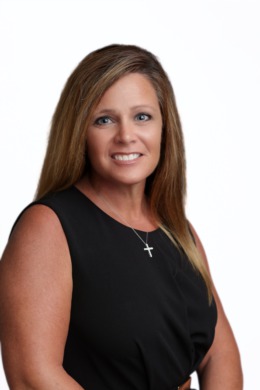 Angie Petrizze obtained her Real Estate License in 2014 in MO, where she is still active with the Board and MLS and got her Brokers License in FL in 2022, which has been one of her greatest career accomplishments to date.
When she's not working, you can find Angie spending time with her husband, Frank, who is also her business partner, and their 2 dogs, Bailey and Leo or volunteering with the RPCRA Board and in the community. But ultimately, she is passionate about helping you find that dream home or get that top-dollar for your current home. The satisfaction she gets when helping her clients along their journey to home ownership or transitioning to their new location by selling is thrilling and is what drives her to continue to grow as a Realtor in education, commitment and involvement in the board and community.
Angie believes the more she knows, the better equipped she is to guide her clients effectively, honestly, and most of all passionately. Angie's number # 1 goal is to create a bonding relationship built on trust, respect, honesty and loyalty between herself and her clients that results in friendships that last for decades.