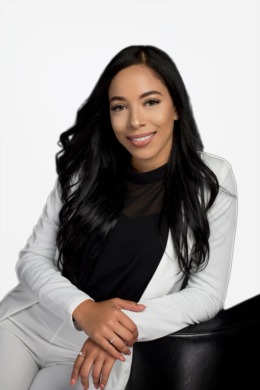 Julissa, a resident of Southwest Florida for over 20 years, has cultivated a deep connection to the natural beauty of the area, igniting her passion for real estate. Assisting families in selling their homes or finding their dream properties here is a source of immense pride for her.
Before Julissa became a licensed realtor, she acquired valuable experience across various facets of the real estate industry. Her background includes working closely with a real estate attorney and also contributing to the title side of real estate transactions. This diverse experience has given her a comprehensive understanding of the intricacies within the real estate field.
What distinguishes Julissa is her unwavering pursuit of excellence. She consistently remains on top of market fluctuations and is dedicated to continuous learning to provide the best possible service to her clients. Julissa views herself not only as a realtor but also as a trusted advisor and advocate. Her mission is to empower her clients with the knowledge and resources they require to make well-informed decisions, ensuring they achieve their real estate aspirations with confidence and satisfaction.
Fluent in two languages, both English and Spanish, Julissa is wholeheartedly committed to delivering exceptional service to a diverse clientele. She remains readily accessible to address inquiries, provide valuable insights, and expertly guide her clients through the intricate process of real estate transactions.
When not assisting clients, you can find Julissa enjoying the stunning beaches of Southwest Florida, indulging in boating, or simply relishing the outdoors with her son and their loyal companion, Max.
Whether you are looking to buy or sell a home in Southwest Florida, Julissa's five years of experience as a realtor, coupled with her extensive industry background and commitment to staying at the forefront of a dynamic market, make her a trusted partner. She is well-equipped to help you achieve your real estate goals with unwavering integrity and professionalism. Julissa's ultimate goal is to transform every real estate journey into a successful and rewarding experience for her valued customers.